About Prabash Properties
Prabash 's initial entry into real estate was working as a RealEstate Consultant for 2 Years at a Reputed RealEstate Company. He has carried out quite a substantial number of real estate transitions both as a buyer and a seller apart from real estate brokering. His personal involvement in development work made him conversant with all legal procedures, local authority and UDA regulations etc.

Prabash Perera is the Managing Director of Prabash Properties (PVT)LTD - PV110631, a limited liability company duly Registered in Sri Lanka. Prabash Properties provide a quality and dependable service to his real estate clients. Testimonials issued by his real estate clients speak volumes of Prabash's ability, capacity and his uncompromising commitment to rise to the top in the real estate business.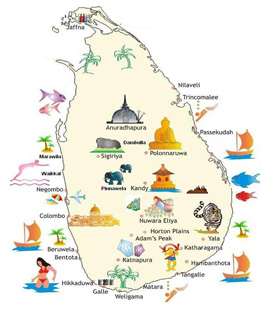 Recommendations To Prabash & Prabash Properties Staff
Great Results, Expert, High Integrity
I have been seeking the professional services of Prabash, for the past three years. I am very impressed about the way he handled the recently Finalized & Selling of My House at Maharagama, Ambagahapura..
- Dr. Sanath Wickremasinghe. -
You acted in an extremely professional manner seen by me for the first time.
Dear Mr. PRABASH , This is to thank you for a job well handled to complete the sale of my house at Maharagama, Pannipitiya. I wish to emphasize on the following aspects.-
- Harindrananda Perera. (Businessman Resident in U.S.A.) -
It was just few weeks after first I met you and inform my requirement you found this place for me
Dear Prabash , We moved to the new house after doing few modifications. It is a very nice place and I'm glad that I got the opportunity to purchase this House at Pannipitiya.
- Mr. Wijaya Withanachchi- (Accountant) -